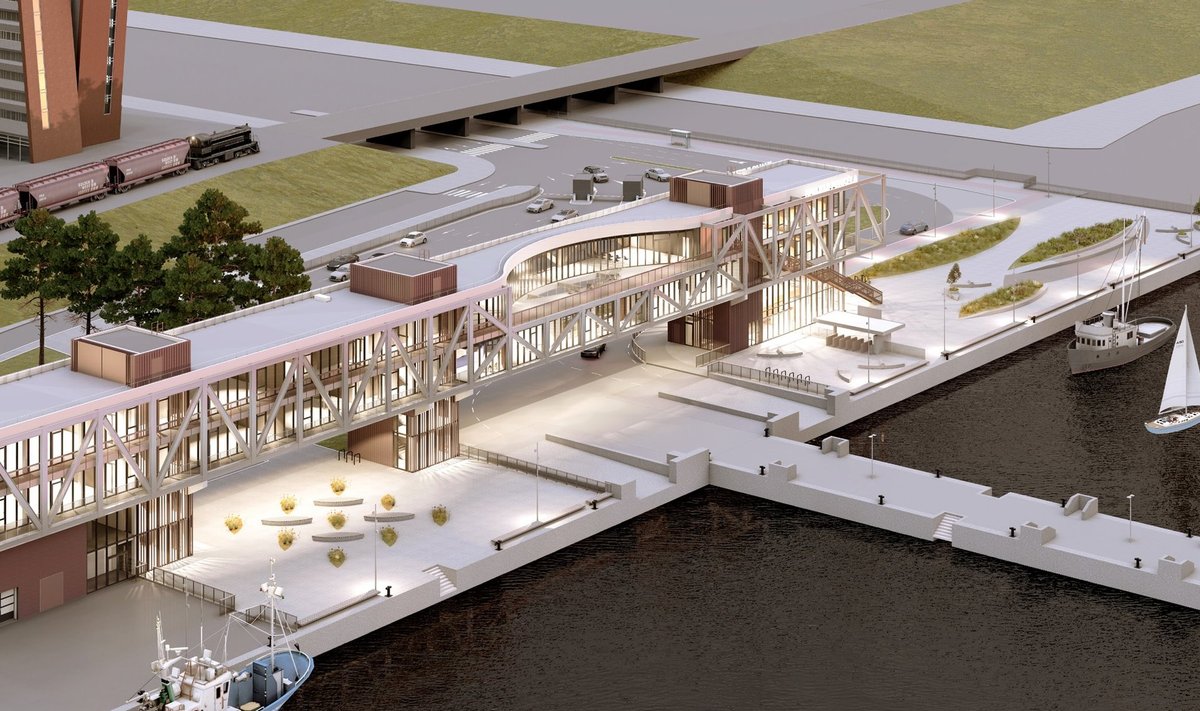 Completion deadline
Q3, 2025
Client
AB Smiltynės perkėla
About the client
AB Smiltynės perkėla is an inland waterway transport company registered in 1991. The company's main activity is ferrying passengers and vehicles across the Curonian Lagoon. The company operates the New and Old ferry terminals in the Lithuanian port city Klaipėda. AB Smiltynės perkėla ferries 2 million passengers and about 700 000 vehicles per year.
INFES work
The building that is being reconstructed is the Smiltynės perkėla passenger station in Smiltynė, which will provide workplaces for the administration and a ferry repair shop. The total area of the building is 2,440.90 m², the main area is 1,799.20 m², the volume of the building is 14,067 m³, and the height is 18 m.
The main works carried out by Infes are as follows: preparation of the site plan, preparation of the detailed design, architectural and structural parts of the building. Also, the installation of heating, ventilation and air conditioning systems, as well as water supply and sewage disposal. Electrical and electronic communications, security alarms, fire detection and video surveillance systems are also to be provided.
The building will have Class A energy efficiency, access to the Curonian Lagoon, a parking lot park with 83 parking spaces, a passenger waiting area, a ticket office and a café with a terrace.
Results
After the reconstruction, AB Smiltynės perkėla will have a safe station, adapted to the needs of employees and passengers. The implemented project will also contribute to the improvement of coastal infrastructure and attractiveness for visitors of the Curonian Spit.
Let's talk about your project