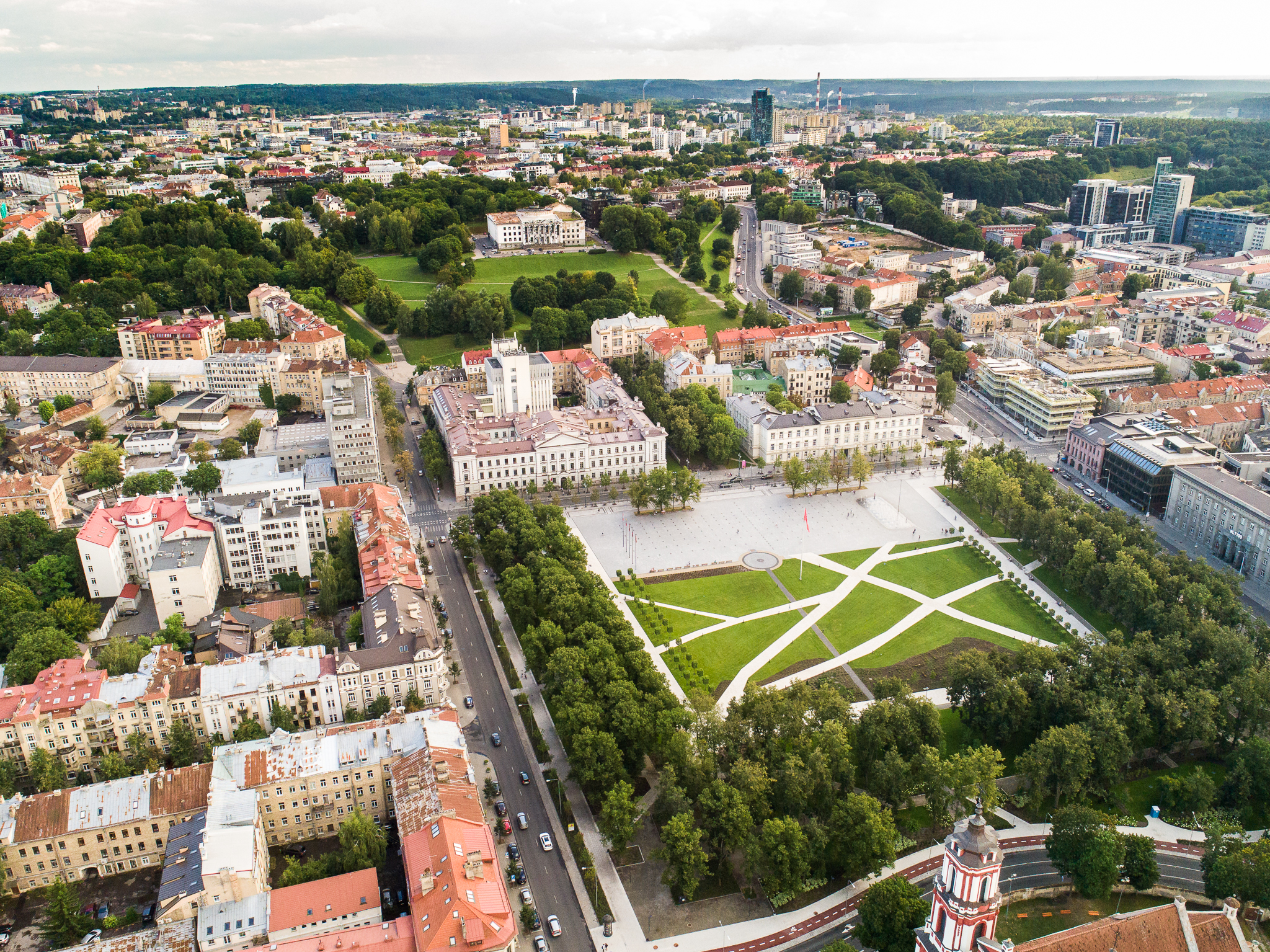 Client
Vilnius City Municipality
About the client
Vilnius City Municipality is located in the south-east of Lithuania and controls 21 districts. It operates according to key priorities: to develop and implement the city's strategic vision, to provide quality services to residents, to attract investment, to act transparently and timely, and to be open to residents, visitors, and investors. Meanwhile, its administrative centre Vilnius has won 10 Eurocities Awards as the fastest developing city.
Lukiškės Square was formed in the 19th century and is bordered by Gediminas Avenue, Vasario 16-osios and J. Tumo-Vaižganto Streets. Throughout its lifetime, the square was a marketplace and an event venue, and from 1875, cafés, restaurants, shops and workshops began to appear in its vicinity.
INFES work
The reconstruction of Lukiškės Square has maintained its urban integrity and created a representative public space. A network of walkable paths was designed and integrated into the existing infrastructure, lighting of the square's spaces was installed, electricity was connected for local events, new benches were built for relaxation, and other small architectural elements were integrated. Other works have also been carried out to create a space that meets the recreational needs of the public.
Significance of the project
The squares of Lithuanian cities have long been centres of attraction – they are a place citizens gather, where visitors come to visit, where events and everyday recreation takes place. Lukiškės Square in Vilnius had waited for a long time to become a representative urban space based on the best European practices, with an infrastructure adapted to the actual flow of visitors and some areas becoming green recreational spaces.
Results
The reconstruction of Lukiškės Square has transformed it into a welcoming place for recreation, with a harmonious mix of green spaces and spaces for events of all kinds. Residents and visitors are delighted by the active and passive leisure spaces, the event-friendly infrastructure and the interactive fountain, which is unparalleled in the Baltic States.
Let's talk about your project