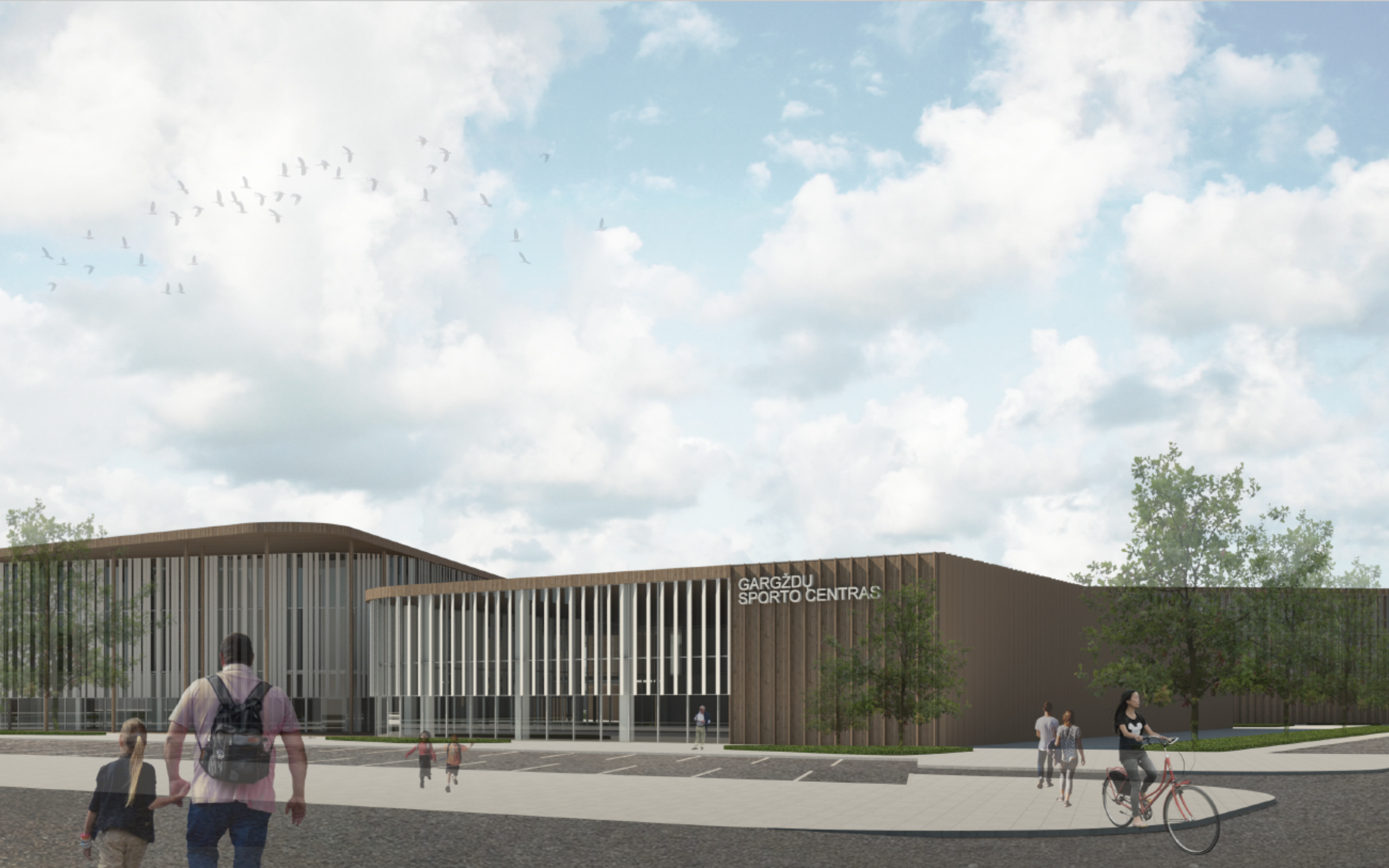 Completion deadline
Q3, 2025
Client
Administration of Klaipėda District Municipality
About the client
Klaipėda District Municipality is located in the west of Lithuania, to the east of Klaipėda city. Its centre is Gargždai. The district was formed in 1950 and Klaipėda District Municipality was established in 1995. The territory of the municipality includes 2 cities and 7 towns. There are 11 elderships in the district.
Klaipėda District Municipality has a large number of general education schools and museums, and accounts for 3% of Lithuania's industrial production (the most important industries are oil production, building materials, and wood processing).
Visitors are attracted by the Dreverna observation tower, museums, parks in towns and cities, Naglis Hill, hillforts, beaches and many other places of interest.
INFES work
A multi-purpose sports centre with the area of approximately 7,500 m², which will include a swimming pool with four 25-metre-long, up to 4-meter-deep lanes, a spa area with saunas and a jacuzzi, stands, cloakroom, and administrative premises. A second building is also planned, which will include a multi-purpose sports hall with a capacity of at least 1,200 spectators.
The site will be developed with all the necessary communications, a parking lot, paths for pedestrians, and public spaces.
Results
After the completion of works, the residents of Gargždai and the whole Klaipėda district will have a very much needed sports centre with all the opportunities to train, play sports, learn to swim, or relax in the entertainment complex. The LKL-compliant hall will give the Gargždai basketball team "Gargždai" its own "home" where it can not only train but also play matches. It will also become a training ground for the district's volleyball, football, and other sports players, and a great opportunity for residents to watch various competitions without leaving Klaipėda district.
Let's talk about your project